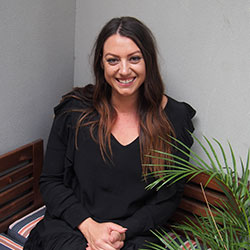 annalisa.fonseca@bstratawa.com.au
crt@bstratawa.com.au
Mob: 0448 883 370
Annalisa Fonseca
Client Relationship Manager

Annalisa joined B Strata in August 2020 as our Client Relationship Manager. With a formal qualification in property services and over fifteen years' experience working in the Real Estate industry in the business development space, Annalisa looks forward to transferring her skills into the Strata industry.

Her primary focus is being the first point of communication for new business clients and then ensuring a smooth integration and handover to the strata manager. Her role doesn't stop at that point, and she continues to be available to clients to ensure they are getting the best level of service possible.

When it comes to investment and strata assets, Annalisa's clients reap the rewards of her skill set, including hard work, perseverance and follow-through. Every client deserves the best, and Annalisa ensures personalised service.