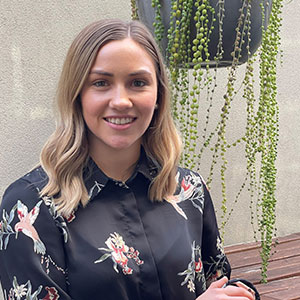 chandre.kruger@bstratawa.com.au
Chandre Kruger
Assistant Community Strata Manager

Chandre joined the B Strata team in August 2021. Her previous supervisory role in hotel operations has enhanced her development of highly transferable organisational, customer service and communication skills. She is a fast learner and thrives in a client-focused and solution-oriented environment, making her an excellent addition to the team.

Chandre originates from South Africa and has been in Australia since 2019 to pursue a fulfilling and challenging career, leading to her progression in strata.

Chandre enjoys an active lifestyle and often spends her free time embracing and exploring the Australian outdoors with her family.