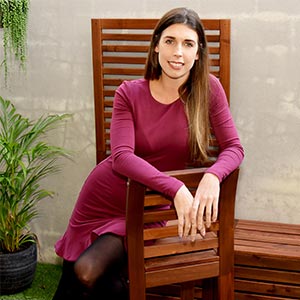 ellen.toczylowski@bstratawa.com.au
Ellen Toczylowski
Strata Community Manager

Ellen joined B Strata mid-2014 having worked several years in retail and customer service. She has completed the A100 and Effective Strata Assistants courses through SCA, as well as her Certificate IV in Strata and Community Management. Ellen's experience in customer service is most apparent in her friendly attitude, helpful disposition and unwavering commitment to finding solutions for her clients. Having spent so many years with B Strata, she has a sound understanding of the business and is likely the forerunner in our office when it comes to having hands-on experience with the most buildings – having assisted on almost every scheme at some point over her years with us. Ellen uses this unique advantage to provide excellent customer service to clients.

In early 2020, Ellen became a Level 2 Accredited with SCA and accepted the position of Strata Manager with B Strata and now manages a portfolio full time.