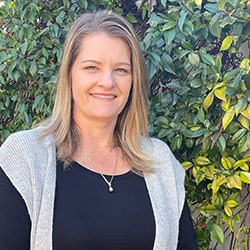 strataadmin@bstratawa.com.au
Helen Sims
Accounts Officer

Helen joined B Strata in July 2021 bringing with her over 15 years' experience in accounts and customer service. Helen has previously run her own successful business in the retail industry.

Looking for a new challenge while using her communication and problem-solving skills as well as friendly approach, she is quickly learning all the challenging roles of Strata and taking it on with enthusiasm while becoming a dedicated member of the team.

In her free time, she loves camping and caravanning, reading, taking walks along the beach and spending time with family and friends.