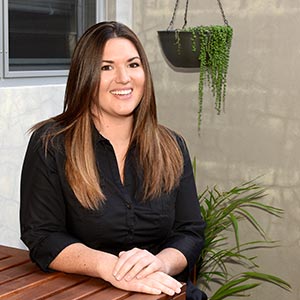 kim.vanelden@bstratawa.com.au
Kim van Elden
Accounts Administrator / SCA Accredited (ASCM)

Kim joined B Strata in January 2013 after working as a freelance web designer and holds a Bachelor of Commerce (Management Sciences) majoring in Computer Systems and Programming. She has completed her Certificate IV in Property Services & Operations and is an Accredited Member of SCA WA.

As B Strata's longest-serving staff member, Kim possesses a wealth of knowledge about our buildings and their owners, tenants and property managers. Having worked at B Strata as an assistant, a strata manager, the accounts manager and finally the office manager, Kim has experienced almost every role in the office. She used this insight to successfully navigate the team through a massive software change in 2018/2019, which she planned and implemented from start to finish.

Having completed this software migration and in anticipation of the increased burden on the accounts team from 1st May, Kim initiated a role restructuring in early 2020 to allow for more time to be spent on the strata company accounts (her passion), and to make way for a specialised team to take on B Strata's next challenge - leading the office through the strata reforms.

Being a fundamental team player, Kim can always be relied upon to contribute to B Strata's various projects and challenges, and gladly shares her extensive IT and communications skills with the rest of the team whenever needed. She approaches each day with a positive attitude and sense of humour and is proud to watch B Strata continue to blaze a trail in the strata industry in WA.