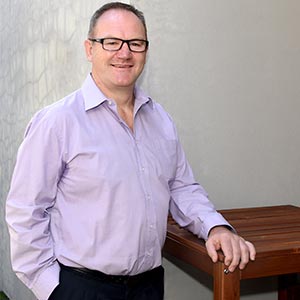 mike.mitchell@bstratawa.com.au
Mike Mitchell
Senior Strata Community Manager / SCA Practising Lv3 (PSCM)

Mike joined B Strata in early 2013 and has been directly associated with the strata industry in its many forms for over 12 years. He has completed several business and business management qualifications overseas, the Certificate IV in Property Services and Operations, a Diploma in Operations and Facilities Management with the Property Council of Australia, a Certificate IV in Work Health and Safety and is currently completing a Diploma in Asset Management. Mike's passion for empowerment through knowledge and continual learning enables him to educate his peers, applying B Strata's ethos of educating and producing some of the most highly qualified and professional strata managers in WA.

Mike hails from an extensive tourism and accommodation background, as a resort and property General Manager for leading Australian resort holiday and serviced apartment providers. This has given Mike extensive hands-on experience with property management, maintenance and presentation. Mike excels in providing strong business fundamentals, combined with detailed financial and budgeting knowledge, enabling him to understand the accounting requirements for large, vibrant developments, as well as the intricacies of commercial strata and short stay accommodation. He thrives on the complexities associated with new strata scheme developments and strata schemes with a diverse range of problems, often solving the seemingly unsolvable issues that are becoming prevalent within some strata communities, whilst attempting to create and grow social strata communities.

Mike has an extensive knowledge and interpretation of the Strata Titles Act which enables him to carefully manage and help resolve dispute negotiations and SAT related matters.