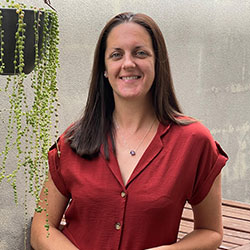 philippa.critchley@bstratawa.com.au
Philippa Critchley
Assistant Strata Community Manager

Philippa joined the B Strata team in May 2019, bringing with her over ten years of experience in accounts and customer service. With experience mainly within the electrical and construction industry, Philippa has thrived in the strata industry and has been given the opportunity to step into a strata management team role which will enable her to broaden her strata knowledge base even further.

Starting in accounts Philippa quickly cemented herself as an integral part of the team at B Strata, lending a quiet efficiency to the strata community management functions and providing reliable and accurate support to the strata managers. She has taken ownership of various accounts projects in her time with B Strata and is a real team player who is always willing to lend a hand to her colleagues.

With her friendly and helpful demeanour, and solid financial background it was recognised that Philippa was ready to further her career in strata. Phillipa has a very high standard for customer service, exceptional communication skills, and with her in-depth account's knowledge is a valued member of the strata team.