The LookUpStrata WA Magazine – April 2022
May 5, 2022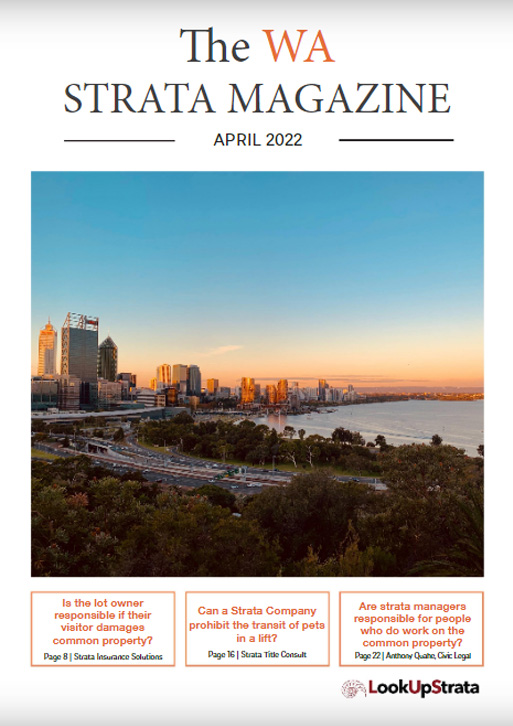 We have been featured in the April edition of The WA Strata Magazine. This edition contains exclusively WA strata content, including:
Is the lot owner responsible if their visitor damages common property?
Can a strata company charge a full 10% penalty on late levies?
Remedial Repairs: How owners can regain control
Can a Strata Company prohibit pets in a lift?
Can co-owners share a position on the council?
Is it harsh and unreasonable to ban unsupervised children from the pool?
Are strata managers responsible for people who do work on the common property?
New WHS Legislation and what that means for volunteers working on common property
Can an individual lot owner impose a fee for non-compliant parking on common property?
Should we be planning for EV Charging NOW?
Creating Community
Plus much more...

Embedded Magazine https://www.lookupstrata.com.au/wa-strata-emagazine/