Did you missed last week's 'WA: Ask Us Anything Strata' Webinar with our Managing Director, Scott Bellerby?
July 13, 2021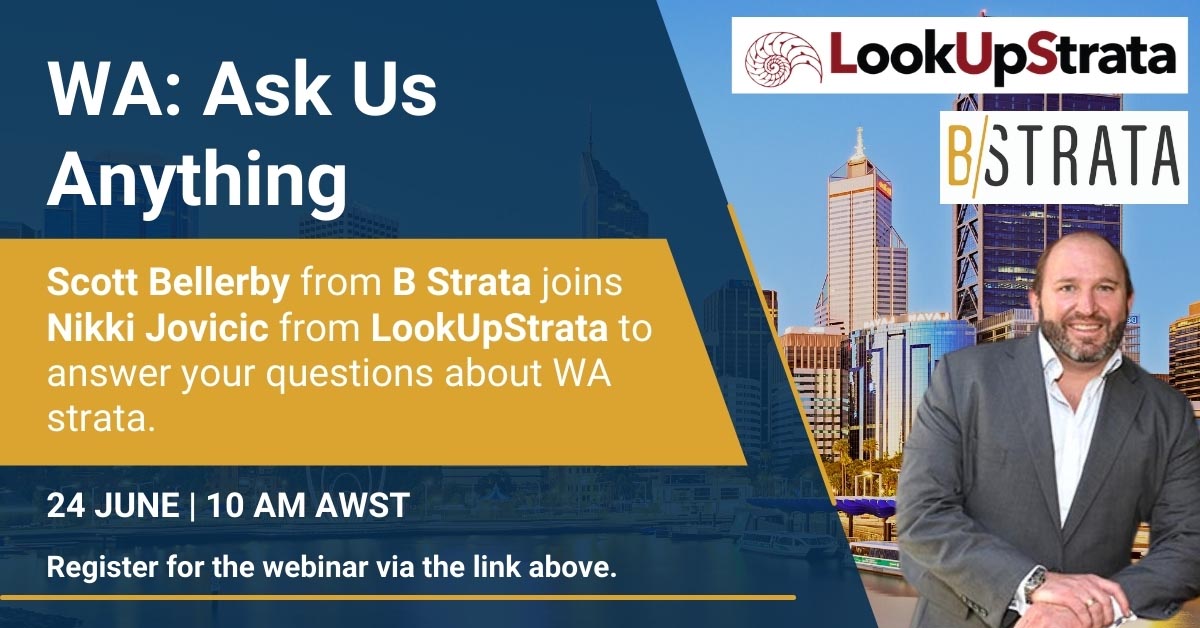 What questions did Scott answer?
How to work with majority lot owners who have only their best interest at heart
Why it's best to have a renovations bylaw in place
How much sinking fund is enough
Late levy payments
Is your Caretaker an 'employee'?
Selling the whole complex...Is it time?
Airbnb - what to do?
Parking, Parking and more Parking
Plus lots more...

Thank you, Nikki and the rest of the LookUpStrata Team, for this avenue to communicate with the WA Strata community!

You can watch a recording of the session following this link