The LookUpStrata WA Magazine – June 2022
June 28, 2022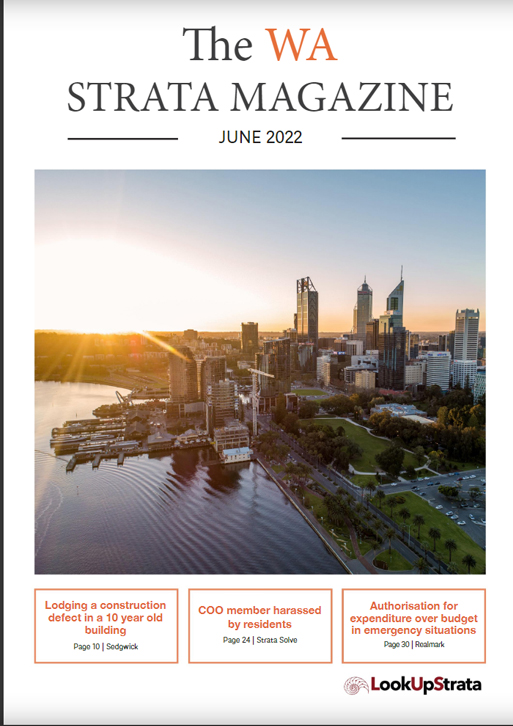 We have been featured in the June edition of The WA Strata Magazine. This edition contains exclusively WA strata content, including:
Lot owner claims against strata insurance
MIMOR Conquers Communication Challenges
Convincing lot owners of the importance of a healthy sinking fund
Lodging a construction defect in a 10 year old building
Managing defects, maintenance and insurance
Is my antenna and air conditioner strata's responsibility?
Can the repair of paint bubbling be claimed under our strata insurance?
When to submi
t items to be included on the AGM agenda
COO member harassed by residents
Easy (and budget friendly) ways to greener strata
Plus much more...

Embedded Magazine https://www.lookupstrata.com.au/wa-strata-emagazine/