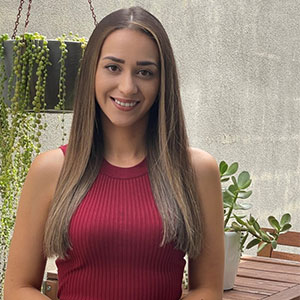 april.wade@bstratawa.com.au
April-Lee Wade
Senior Strata Community Manager / SCA Certified (CSCM)

April joined B Strata early 2018 as our receptionist, and quickly progressed to an Assistant Strata Manager within just 4 months. Her experience as a Business Account Manager for Telstra Business Direct, as well as previous roles in sales and marketing and recruitment, underpin her helpful disposition and solution-based attitude to the various challenges we face as strata managers.

April developed her keen strata knowledge by completing the SCA A100 course, the SCA Effective Assistants course and recently her Certificate IV in Strata Community Management. A Level 2 Certified Strata Manager and Winner of the 2019 SCA WA Support Team Member of the Year Award, April is passionate about the strata industry and the development opportunities it presents.

In a few years April has proved to be a forward-thinker for the business, and her passion for strata is becoming increasingly apparent as she continually goes above and beyond to solidify our position as industry leaders. Her drive and ambition to progress her career in strata have been recognised internally with April recently accepting the well-earned position of Lead Support Strata Manager, heading up this division within the office in a new restructuring move for B Strata.